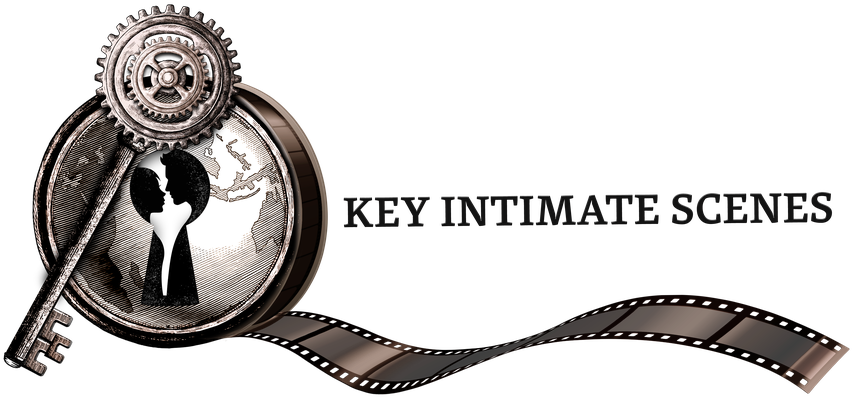 Key Intimate Scenes (KIS) is an Australian Intimacy Coordination Company which exists to support storytellers by providing specialist-trained Intimacy Coordinators for stage and screen.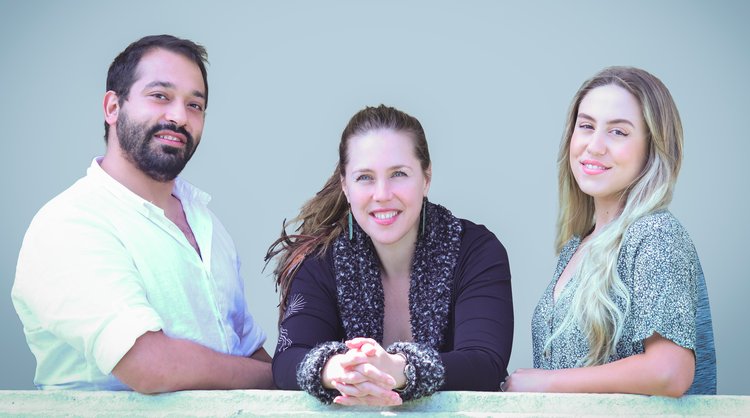 Our professionals combine holistic, mental-health-focussed artistry with legally-literate, evidence-based risk minimisation. Our approach is rooted in our core values of Care, Community, Cultural Competence, Courage with Integrity, and Change without Shame. We build from the wisdom of our elders and the dreams of our youngers in all of our work, which ranges from queer-perspective, experimental stage dramas to some of the world's most high profile screen content. Our training programme is comprehensive and cutting edge, First-Nations-endorsed and SAG-AFTRA-accredited, specific to Australia and supported by international training and best practice.
Our credits include Nine Perfect Strangers (Made Up Stories/Blossom Films), Blaze (Causeway Films), Birdeater (Fax Machine Films), My Eyes (Wise Goat Productions), Learning the Curvature of the Earth (Four Leg Films), Set Piece (Tandem/Sydney Festival), Breathing Corpses (Eye Contact/Kings Cross Theatre) and many more. We have been expert speakers, instructors, panelists and interviewees on Intimacy Coordination for MEAA, SPAA, AFTRS, ABC News, SBS, IF Magazine, Film Central Magazine, Cinema Femme Magazine, WIFT, Safe Theatres Australia and Mercury CX Screenmakers. Our full resumes are available upon request.
What Makes Us Different
High Standards
Our professionals are specialists in choreography, consent, and facilitation of industry best practice for scenes which include simulated sexual activity, intimate touching, nudity, semi nudity and other potentially vulnerable circumstances, including those pertaining to the COVID pandemic.
Our training is rigorous, comprehensive, and cutting edge, both specific to Australia and supported by international training and best practice.
Our professionals have intimacy coordinated everything from experimental queer-perspective stage works to some of the world's highest profile screen projects, having worked directly as intimacy professionals with such luminaries as Nicole Kidman, Simon Baker, Yael Stone, Tiffany Boone, Manny Jacinto, Samara Weaving & Melvin Gregg.
Mental Health Approach
KIS professionals bring to their intimacy work niche training in mental health approaches and strategies which research has shown to reduce secondary traumatisation and minimise triggering past traumatisation.
We offer support for actor boundaries between self and character, scene-partners, and ensemble, and underpin our practice with crisis counselling strategies, and up-to-date resources specialising in performers' mental health.
We are additionally able to consult on areas of story and portrayal in which we specialise, including psychology, criminology, sexual dramaturgy, violence against women, and first nations and refugee perspectives.
Cultural Competence
At KIS, we believe that race, ethnicity, culture, language, religion, gender, orientation, disability, socio-economics, privilege, age and access are integral to conversations around power dynamics and consent.
Our professionals are not only trained by a range of international specialists in the specific concerns of individuals of non-dominant identities, but we are ourselves leaders of empowerment and inclusion in our own intersectional communities.
Our work is grounded in the advantage of variety and difference, a commitment and accountability to our families, communities and global villages to empower each other's voices in the face of hierarchical environments and colonised cultures.
Legal & Insurance Literacy
The professionals at KIS are the first in the world to be covered under the specific title of 'Intimacy Coordinator' by worker's compensation, public liability and professional indemnity insurances.
We are trained in the Australian laws, union and government funding standards relevant to our work, as well as wording for nudity and simulated sex waivers.
Our professionals have completed the Australian Government Infection Control Training Course for COVID, are across the COVID-Safe Guidelines for the Australian Screen & Stage Production Industries and the Australian Legal Challenges for productions during the COVID pandemic.
We have criminal checks, working with children checks and strong relationships with Entertainment Lawyers, Insurance Brokers, Industry bodies and the NSW Office of the Children's Guardian.
Research & Documentation Ready
Our risk assessment and control documentation is one-of-a-kind. It allows for the malleability of ongoing assessment as information comes in from numerous sources and stakeholders, as well covering guidelines, protocols, relevant decisions, and on set reports.
Our training remains continuous, and we not only seek out the latest research on topics relevant to our intimacy work, but actively contribute to it as well.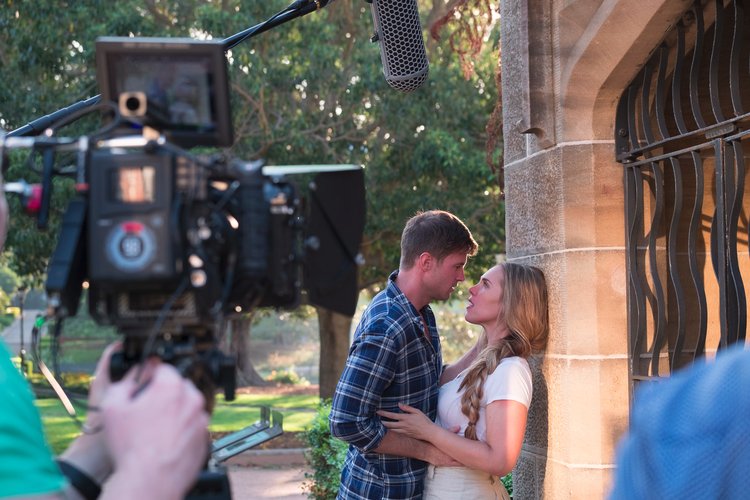 Mission
KIS exists to collaborate in creating and supporting safe, nuanced and inventive intimate scenes, which enhance story and artistic vision. KIS prides itself on integrity and cultural competence, and believes that the stories we tell are a reflection of, and have the power to shape, the values and beliefs of the culture within which they are told.
KIS believes we all have a part to play in making the world a better place. KIS donates 10% of its yearly profits to The Aboriginal Legal Service in Australia, and the National Indigenous Women's Resource Centre in the US, which works to end the number of Murdered and Missing Indigenous Women (MMIW). When you engage our services, you are contributing on many levels toward social justice worldwide.
KIS is part of the umbrella company, Underscene Enterprises Pty Ltd which also includes a production company and actor services. Underscene provides a platform for the stories of under-represented voices, and works behind-the-scenes to create hope and inspiration for a more nuanced global discourse and action.
Who We Are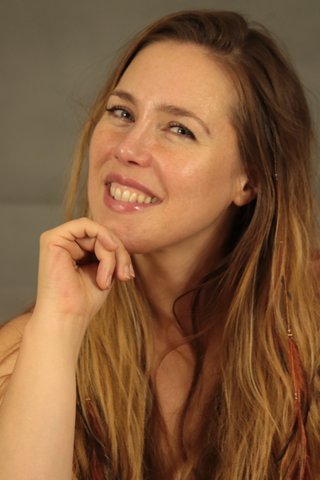 Key Intimate Scenes founder & director, Michela Carattini, identifies as cis-gender female, queer polyamorous, CALD, mixed (Indigenous Panamanian/Anglo-celtic Australian), dual national (AUS/USA), multi-local (Sydney, New York, Heidelberg) and able. She is fluent or conversational in six languages, and the primary carer of two young children.
Michela is a Sydney-based, SAG-AFTRA accredited Intimacy Coordinator, who has specialised Intimacy Coordination training with Intimacy Directors International (now IDC) under the mentorship of founder Tonia Sina and ICEC founder Rachel Flescher, with additional training from Theatrical Intimacy Education (TIE), Intimacy On Set (IOS) and Intimacy Professionals Association (IPA). She is the first in the world to be insured with public liability and professional indemnity under the title of Intimacy Coordinator and Intimacy Director. She developed Australia's first training curriculum for Intimacy Coordinators, co-created and co-instructed the first Intimacy Coordination Workshop for Directors at AFTRS, consulted on the MEAA (Australian Equity) panel for the creation of Australia's National Intimate Scene Guidelines, and is a founding member of the Australasian Intimacy Coordination Network.
Michela is additionally a qualified and experienced mental health professional, holding a Bachelor of Arts majoring in Psychology from Columbia University in New York (2005), and a Masters of Criminology from Sydney University Law School (2008). Michela has over seven years' experience as a caseworker and crisis counsellor, specializing in the area of "Violence Against Women" (which is a misnomer, as it also includes men, spectrum genders, and children with significant intersectionality). In this capacity, Michela has worked with the UN, International Anti-Trafficking NGOs, The Australian and US Red Crosses, Redfern and MacArthur Legal Centres, as well as Women & Girls' and Rape-Crisis Centres. Michela has comprehensive knowledge and experience of the psychological, legal, linguistic, cultural and practical aspects of consent, duty of care and referrals, and is uniquely qualified in the intimate, professional, gendered and CALD/multicultural spaces.
Michela is furthermore an internationally award-winning stage and screen actor, dancer and singer, having graduated from The American Musical & Dramatic Academy in New York (2000), and worked professionally in the Entertainment Industry for over two decades. Michela made her professional debut as a soloist in The Houston Grand Opera's internationally televised production of Street Scene (1994), and in 2018 was an official candidate for Best Supporting Actress at the AACTAs (Australian Academy Awards) for the feature film Birthday Adjustment Disorder. She has provided professional on-set and on-stage support as a choreographer, director, assistant director, producer, production assistant and pre-production support as a casting director, script editor and writer. She has most recently received acclaim as an emerging filmmaker and content creator.
Michela served for a year on the core committee of Women in Theatre in Screen (WITS) Australia, and is a current financial member of MEAA (Australian Equity), WIFT (Women in Film & Television) Australia, WISE (Women in Screen & Entertainment), SPA (Screen Producers Australia), AWG (Australian Writer's Guild), ASPAH (Australian Society for Performing Arts Healthcare) and the APS (Australian Psychological Society).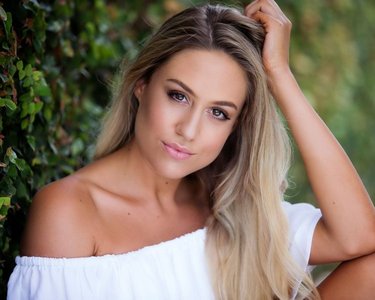 Koori actor, producer, singer, songwriter and dancer Akala Newman is a KIS Training Scholarship Recipient. Her heritage stems from the Wiradjuri and Eora Nations and all the way to Cork, Ireland. Dancing and singing since she could walk, Akala graduated from the Newtown Performing Arts High School and was granted the opportunity to be a part of the NSW Aboriginal and Torres Strait Islander Dance Company run by Bangarra, where she returned to a deep sense of connection and spirituality. In 2020, Akala joined Gawura Cultural Immersions, where she placed as runner up in the inaugural Dance Rites. She feels the significance performance has on her life as a First Nations woman, and believes our voices matter, our dances matter and our stories must be told in order to evoke change in society and in ourselves. She also attended the Actors Pulse in Redfern specialising in Meisner technique and her favourite performances include It's not Creepy if They're Hot (Sydney Fringe) and REVOLT. SHE SAID. REVOLT AGAIN and SAMO IS DEAD (Seymour Centre). Akala wrote and released three singles "Heart For Free", "Shine on Me" and produced and directed "Burnt for You," her first music video, with an entire First Nations Cast that represents the black body as strong and self-determined. She continues her studies at Sydney University in Theatre and Performance where she is currently completing her honours thesis exploring how performance permeates a sense of identity and autonomy for First Nations People. As a multi-disciplinary artist, she finds the most joy when producing work that empowers, to ensure cultural continuity and revolution, to uplift the voices of First People, something she is most excited about as assistant producer with leading First Nations Theatre Company Moogahlin Performing arts and through her journey as an Intimacy Professional under the wing of Michela Carattini.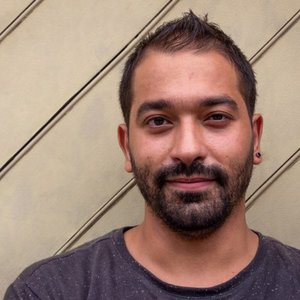 Syrian actor, director, content creator and Theatre of the Oppressed instructor Adeeb Razzouk is a KIS Training Scholarship Recipient. He graduated with his Bachelor in Acting from the Higher Institute of Dramatic Arts, Damascus, Syria, and went on to star in theatre, screen and voiceover roles in Syria and Lebanon, including Breathing, River of Madness, Beirut Wow, National Geographic and FIFA 2019. In Lebanon, he also became a facilitator and instructor of interactive theatre, specialising in refugees and trauma healing. His Australian theatre credits include a lead role in the Sydney Foreign Actors Association's Hamlet, a lead role in the Iranian-led Fingerless Theatre's production of Just a Short Break in Hafgufa, the leading role in Theater Exentrique's Tideline, with supporting roles in Streamed Shakespeare's Merchant of Venice, and Chippen St Theatre's Good Grief. He produced the experimental theatre and film experience Light Room Show and Voice Memo, a sound collage of refugee experiences for online broadcast drama. As an arts facilitator for the Community Migrant Resource Centre, he produced the event Art Ground, a community arts event for CALD-identifying artists and performers. Fluent in English and several Arabic dialects, Adeeb is thrilled to bring Intimacy Professionalism to the English and Arabic-speaking industry.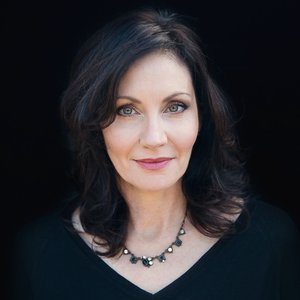 KIS Associate IC in Melbourne, Steph Power, is a leading acting and on-set welfare specialist with 27 years industry experience. Her work as an Intimacy Coordinator supports the performance of intimate, nude, sexual and diverse content along with psychological, traumatic and culturally sensitive material. She is a Graduate of the renowned WAAPA Acting School, has a Bachelor of Performance Directing from WAAPA, a Post-Graduate degree in Psychotherapy, and a Masters in Counselling. Steph uses her integrated knowledge as an Intimacy Coordinator (WAAPA, PRAWN, ITCH 2, PETROL, 5 BEDROOMS), an Acting & Wellbeing Coach (WAAPA, NTDS, JMC), and an Industry Counsellor (stephpower.com). She is a Member of the Equity Wellness Committee and founded the first Intimacy Coordinators Australia online forum. Steph's welfare recommendations were called upon by Screen Australia to inform the official Australian Screen Production Covid-Safe Guidelines. She has run various industry workshops for The Melbourne Theatre Company (Tour Wellbeing), JMC Film Academy (On-Set Welfare), WAAPA Acting (#Metoo & Intimate Performance), The National Theatre Drama School (Actor Wellbeing, Intimacy), WIFT Australia (Set Welfare), and Actors Equity (Acting on Covid Sets). Steph deeply understands diverse content having worked in Script for Polygram Films London, and through her own creative venture Enigma Films which acts as an advisory service for intimate and psychological content.
Services
Intimacy Coordination
Preproduction and On-set services including:
Comprehensive, Ongoing & Documented Risk Assessment & Controls;
1-1 Conversations with Key Creatives & Cast to mitigate on-set power dynamics;
Bespoke Protocols which ensure production adherence to Australian National Guidelines (MEAA/SPA) and International Best Practice;
Support with language for simulated sex/nudity riders and waivers, and other related legal requirements;
Support with modesty garments, barriers, masking, sexual dramaturgy (including cultural and psychological expertise), age-appropriate approaches and cultural competence;
Pre-Production Intimacy Meeting to set Vision & Parameters;
Movement Direction & Choreography as requested;
Support with Closure strategies, Minimising Psychological Harm and Managing activation of past trauma as requested;
Additional advocacy or liaising with cast & crew as needed;
Mental Health First Aid & Crisis Management (on-set only);
Follow-up calls and referrals as requested.
Intimacy Consultation
Remote or one-off advice/set-up tailored to the needs of a particular production. No on-set service.
Workshops
Tailored 3.5 hour group sessions for theatre companies/practitioners on consent-based practice and safety for intimate scenes, including:
Power Dynamics
Boundary practice
Chemistry exercises
Language & Choreography for Intimate Scenes
Closure practices & Minimising psychological harm
Best Practice including Australian National Intimacy Guidelines (MEAA/SPA) & International Standards
Ongoing rehearsal, performance and on tour wellness with takeaway material
Testimonials
"Michela is Australia's most loved intimacy coordinator."

— Yolandi Franken, chair of WIFT NSW & Producer, Frankendipity Enterprises
" My intention in making the film was to approach the sexual assault scene sensitively and through the point of view of the main character. Michela and I discussed blocking and coverage in detail so that we were on the same page throughout rehearsal and the shoot. Michela's unique expertise in sexual assault and trauma supported my artistic vision of a psychological point of view and the kind of camera coverage I wanted in order to ground the portrayal in emotional truth as well as sensitivity. I felt heartened that Michela was communicating with the actors to make sure they felt safe throughout production. I am so appreciative of all of Michela's work – I know it helped the actors and crew to feel supported and to process the emotional impact of the scenes. I recommend Michela extremely highly to any productions that are covering intimate scenes. "

— Naomi Fryer, Flickerfest 2021 Best Director Winner, This River
"I have come to really depend on the assistance of an Intimacy Coordinator when filming intimate scenes. I've found that having an intermediary between myself and the director/producers when preparing for intimate scenes creates a safer environment for everyone involved. Michela went above and beyond to make sure that my voice was heard at every step of the process. I am grateful to have had her as my advocate."

— Tiffany Boone, Actor, Nine Perfect Strangers
"Having Michela on set as our IC was not only valuable to help ensure a safe and trusting environment in our intimate scenes but it also gave us the freedom to explore those moments deeper as storytellers. Michela was sensitive and attentive and her expertise was in full display in the way that she approached the material, the crew and the actors. I felt grateful that I got the chance to work with her."

— Josh Lawson, Actor, Blaze
"Michela made sure that my concerns were heard, checked in with me, and ensured that I knew exactly what was happening. Just knowing that she was there enabled me to feel safe and looked after enough to just focus on doing my job. I couldn't have done it without her."

— Madeleine Magee Carr, Actor, This River
"Michela as an intimacy coordinator was invaluable! I felt it was a brilliant way to navigate the understanding of what was being asked of [my daughter]. There were some tricky and confronting subject matters and having someone external discussing it with [her] was so important as [she] felt she could speak freely and openly with [the IC]. As a mother, I felt [the IC] always explained everything beautifully to [her], and in a very secure and caring manner. I absolutely hope that if [my daughter] is lucky enough to get more roles, we have Michela on our team."

— Kim, mother of Holly (15 years), Actor, Blaze
"It was an incredible privilege to work with Michela Carattini [as our] Intimacy Coordinator. Michela helped me feel empowered in preparing for the scenes which included outfits, gestures and using props. Michela built an environment of care, equality and safety which made me very comfortable in performing my role. Her guidance was detailed and always ready to listen to me on any queries. You would be extremely lucky to have her on your set as she is incredibly talented, creative and passionate about what she does."

— Alison McGuigan, Actor, Learning the Curvature of the Earth
"Michela Carattini is leading the way for intimacy coordination in Australia"
"I was especially impressed by the professionalism of contract management with the support of an intimacy co-ordinator. Michela did a great job [and her] discussion & briefing before the shoot empowered me to speak honestly on set to the director and crew [and] achieve the desired shots."

— Linda, Model, Landscape documentary
"I first experienced intimacy coordination in a suite of workshops with Ita O'Brien, and the sense of relief that this vitally important work is finally being formalised and normalised was palpable in the room. The way KIS has continued to evolve the practice to incorporate multidisciplinary approaches such as psychology and neuroscience further deepens the work. The approach to intimacy coordination KIS is pioneering not only gives artists a language to use in the creation of compelling intimate stories, but a wholistic approach to artist psychological safety. Essential work!"

—Erica Lovell, Producer, Poetry in Action Theatre Company
"Michela and her team were so wonderful to work with. They made intimate scenes feel incredibly safe and they were thorough and generous at every stage of the process. I felt really empowered to make bold choices in scenes because of Michela's presence and guidance. Having her there to monitor safety allowed us to be freer as actors. Beyond her work on set, Michela also gave me skills, advice, and resources to use for preparation and debriefing before and after shoots. I have used these on subsequent acting jobs and they've been really useful. Her work has allowed me to feel safer on sets she isn't even working on. I'm really grateful to have worked with her and her team. 10/10 would recommend!"

—Shabana Azeez, Actor, Birdeater
Press
Training
"I would like to thank you for the opportunity for Black Pages to undertake this independent review, which found that the newly developed ground breaking 'KIS Intimacy Coordination & Intimacy Direction Training Curriculum', a first for Australia, training content is very comprehensive in the proposed content areas and associated resources. Furthermore, I would like to provide this Letter of Endorsement from Black Pages, and wish you every success in rolling out the developed training across the arts and associated wider performing arts sectors into the future."

— Paul Newman, Managing Director of Black Pages, Australian First Nations Consultancy
The KIS Training curriculum is the first Australia-specific (and Australia-based) training curriculum for the role of intimacy coordinator. It incorporates international standards with those elements necessarily specific to Australia, including Australian criminal, civil and entertainment law, union standards, state-specific requirements, domestic industry knowledge, and the unique cultural and geographical make-up of Australia.
The KIS curriculum is furthermore unique in its training on culturally competent, trauma-informed mental health approaches, and features a bespoke collection of research on intimacy in story-telling from various cultural perspectives, including First Nations Australian, African, Arabic, Latin-American, Indian and Chinese. Throughout, the curriculum consciously dislodges the European and Western viewpoints as the only (or the normal) historical (or current) way of using intimacy in storytelling.
The curriculum consists of 15 areas of study and examination plus at least 50 hours of practical experience in intimacy coordination for both stage and screen. Expected duration of study is 1-2 years, part time.
THE KIS INTIMACY COORDINATOR TRAINING PROGRAMME IS CURRENTLY AT FULL CAPACITY. If you would like to join our waiting list and/or be kept informed of available training across Australia, please send an email with "Wait List" in the subject line.
Contributors and instructors of the KIS Curriculum include:
Tonia Sina, Intimacy Director and founder of Intimacy Directors International, USA
Paul Newman, Managing Director of Black Pages, Australian First Nations Consultancy
Jenevieve Chang, Actor, Writer and Development Executive at Screen Australia
Kaja Amado Dunn, Actor, Director, Activist, Affiliate Faculty of Theatrical Intimacy Education, USA and Assistant Professor of Theatre, University of North Carolina-Charlotte, USA
Eugene Niblack, Manager of Community Mental Health, Canterbury, NSW, Australia
Anita Joinking, Children's Guardian NSW, Australia
Rachel Flescher, Intimacy Coordinator at Intimacy Directors and Coordinators, USA
Dr. Lori Leigh, Intimacy Director at Intimacy Ponecke, NZ, Rainbow Consultant & Professor of Theatre, University of Victoria at Wellington, NZ
Michela Carattini, Intimacy Coordinator at Key Intimate Scenes, Actor/Filmmaker & Crisis Counsellor/Caseworker specialising in VAW.
Akala Newman, Actor, Dancer, Singer & Assistant Producer, Mooghalin Performing Arts
Adeeb Razzouk, Actor, Content Creator & Facilitator of Theatre of the Oppressed, Community Migrant Resource Centre
Dr. Carolyn Carattini, Doctor of Creative Industries, Author of Psychological Skills for Dancers, Queensland University of Technology (QUT), Australia; Stanford University, USA & University of Durham, England.
Free Resources
Contact Us
hello@keyintimatescenes.com